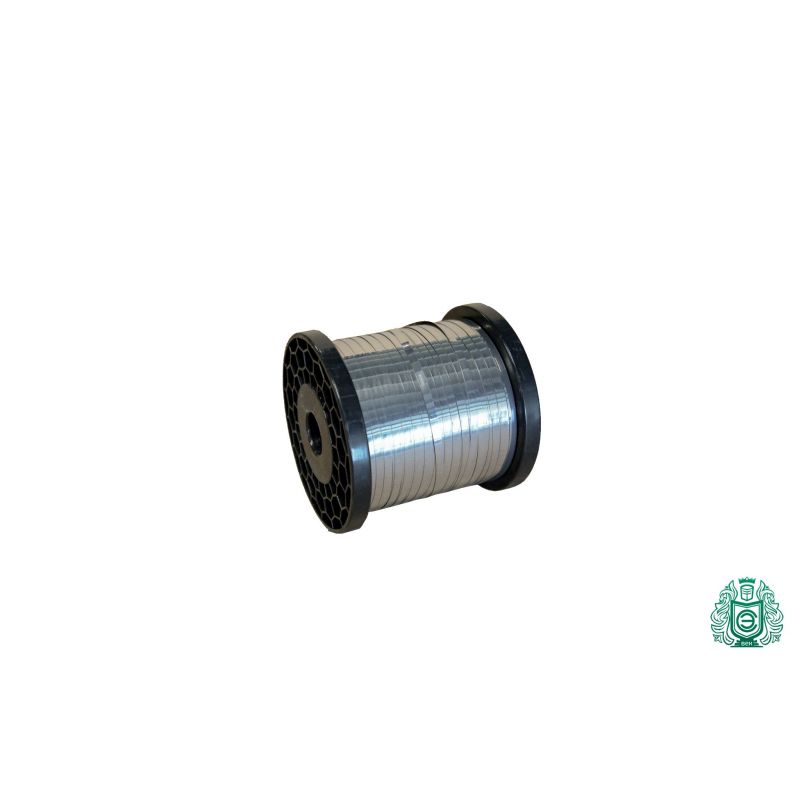  
Tape sheet metal tape 0.1x0.5mm to 0.15x6mm 2.4869 nichrome flat wire tape 1-50 meters
Tape sheet metal tape 0.1x0.5mm to 0.15x6mm 2.4869 nichrome flat wire tape 1-50 meters
100% no China imports (watch out for high price differences)
Our products are mostly made in Germany
High quality at the best prices.
TOP rating & service
ATTENTION! The wire is shipped either on another spool or wound in a roll. If you would like a reel, please contact us - we will send the wire on reel for an additional charge. The photo shows spools with 2-3 kg of wire.
Technical specifications:
Brand:
Evek
Country and Region of Production:
Germany
Manufacturer number:
Not applicable
Type:
Heating wire
Operation area:
Nichrome
Standard classifications:
Material number:
2.4869
AWS A5. 14:
N06003
AMS Spec:
AMS 5676
DIN 1736:
SNi Cr 20
Cronix 80
Description:
The flat wires offered here meet the highest quality standards (industrial quality) and are used in industrial and craft businesses. Further important information and application notes can be found in the data sheet provided by us, which you can call up in the picture gallery.
Nichrome is commonly used for high temperature ovens in the heat treatment, ceramic, glass, steel and electronics industries. Other common uses include: heating elements (hairdryers, ovens, toasters, ovens), model and high powered rocket motor and regenerative discharge ignition, heat sealing machines, poly cutters , Foam cutter, resistors, rheostat, current temperature regulator, pyrotechnic ignition, laboratory inoculation loops, release mechanisms, ceramic support in furnace systems.
b - width
I - length
Data sheet
Type

tape

material

Nickel alloy

Material number

2.4869

US

N06003

Alloy

80/20

density

8.31 g / cm³

Melting point

1400 ° C

Thermal conductivity

15 W / (m K)

Electrical resistance

1.12 Ω mm² / m
No customer reviews for the moment.