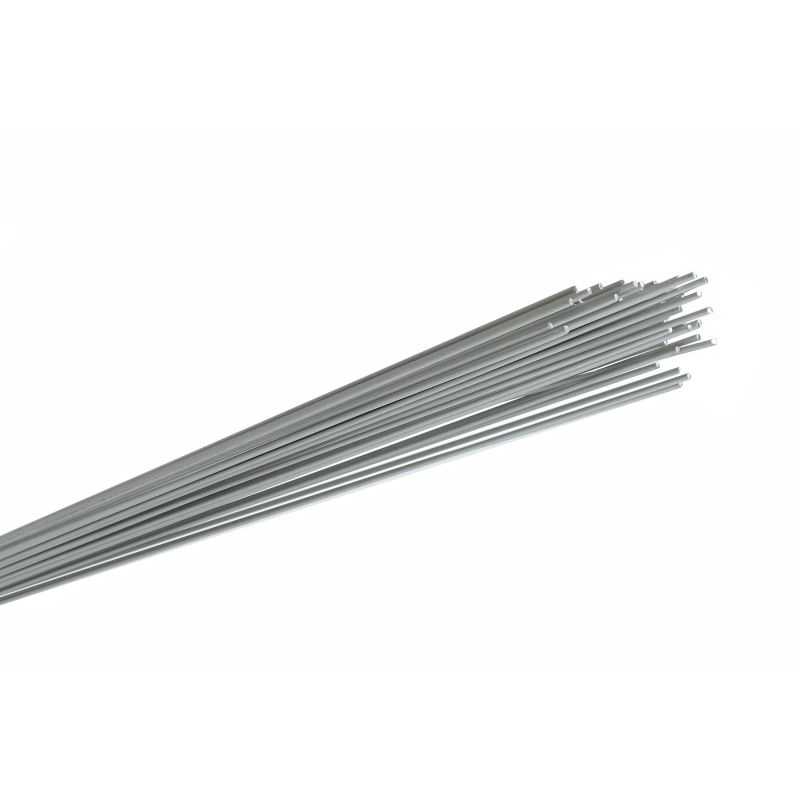  
Welding electrodes Ø 0.8-16mm titanium 3.7165 welding rod grade 5 welding rods
Welding electrodes Ø 0.8-16mm titanium 3.7165 welding rod grade 5 welding rods
100% no China imports (pay attention to high price differences)
Our products are mostly made in Germany
High quality at the best prices.
TOP rating & service
Technical specifications:
Brand:
Evek
Country and Region of Production:
Germany
Manufacturer number:
Not applicable
Type:
Welding electrodes; Welding rod
Standard classifications:
Material number:
3.7165
US:
R50400
EN:
Titan Grade 5
ASTM:
Ti grade 5
Description:
Commercial pure titanium types are characterized by an excellent ratio of strength to density and good corrosion resistance. They are therefore suitable for the manufacture of components in weight-saving constructions with reduced inertia forces as well as for components that require high corrosion resistance. In addition, the thermal stresses in titanium structures are lower than in other metallic materials due to the low thermal expansion of titanium. Due to their excellent biocompatibility, the materials are also widely used in the medical field.
Further information:
Yield Strenght - 350-450 MPa
Yield strength - 485 MPa
Elongation in 50 mm, A5 - 28%
Area reduction - 55%
Härd - 160-200 HV
Young's modulus - 103 GPa
Charpy V-Still Impact Resistance - 40-82 J
d - outer diameter
Titan, Schweißelektroden, Schweißdraht, 3.7165
Data sheet
Type

Welding electrodes

material

titanium

operation area

Verbindungsschweißen an Titanlegierungen wie 3.7161, 3.7164, 3.7165

Material number

3.7165

AWS

ER Ti 5

tensile strenght

890 N/mm²

Stretch limit

825 N/mm²

Elongation at break

10%
Specific References
ean13

4066435226602
No customer reviews for the moment.