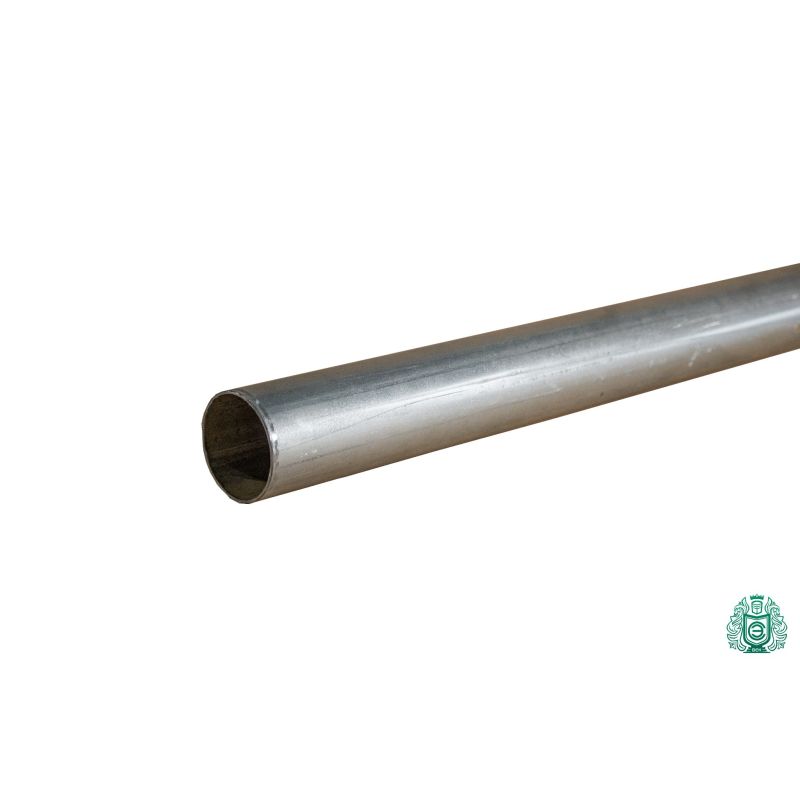  
Galvanized steel pipe construction pipe railing thread metal round Ø 50x1.4mm
Galvanized steel pipe construction pipe railing thread metal round Ø 50x1.4mm
Do you need other steel quality or dimensions? Please write to us. Our sales team makes an offer from stock program or delivery program :)
Production time - none. Already in stock.
Shipping preparation - 2-3 working days.
Delivery time - depending on the parcel service. Look at the faq please.
Galvanized steel pipe is a semi-finished metal product that is provided with a thin layer of zinc. This protects the steel pipe from corrosion. Galvanized round pipe is extremely durable. Its shelf life when used properly is approximately 25 to 30 years.
Galvanizing itself is the application of a thin layer of zinc to low-alloy steel. Galvanized steel pipe is used for the passage of process water, steam, gas and in the production of metal structures.
In the Evek GmbH online shop you can buy galvanized steel pipe in just a few clicks. We are a reliable supplier for round pipe galvanized.
Since galvanized steel pipe has firmly established itself in the construction industry, it has achieved this through its advantages, namely through:
lower price. From an economic point of view, galvanizing is cheaper than stainless steel;
more rust protection. It is completely protected against rust because the zinc coating provides active protection against corrosion;
excellent durability. Its lifespan can be up to 30 years, depending on the environment.
The areas of application of the galvanized steel pipe are:
Transport of industrial water, air and gas;
Heating systems;
Manufacture of metal structures for outdoor use;
Furniture construction;
Chimneys;
Production of fittings.
You can order galvanized steel pipe at a low price from Evek GmbH. We also send galvanized round tubes worldwide.
Data sheet
Type

Round tube

material

galvanized steel

operation area

Transport of liquids, air and gas, heating systems, production of metal structures for outdoor use, furniture industry, chimneys, production of fittings

Material number

1.0035

AISI

A283A

density

7.85 kg / dm³

Melting point

1450 ° C

Thermal conductivity

25 W / (m K)

Electrical resistance

0.55 Ω mm² / m
Specific References
ean13

4066435379261
No customer reviews for the moment.