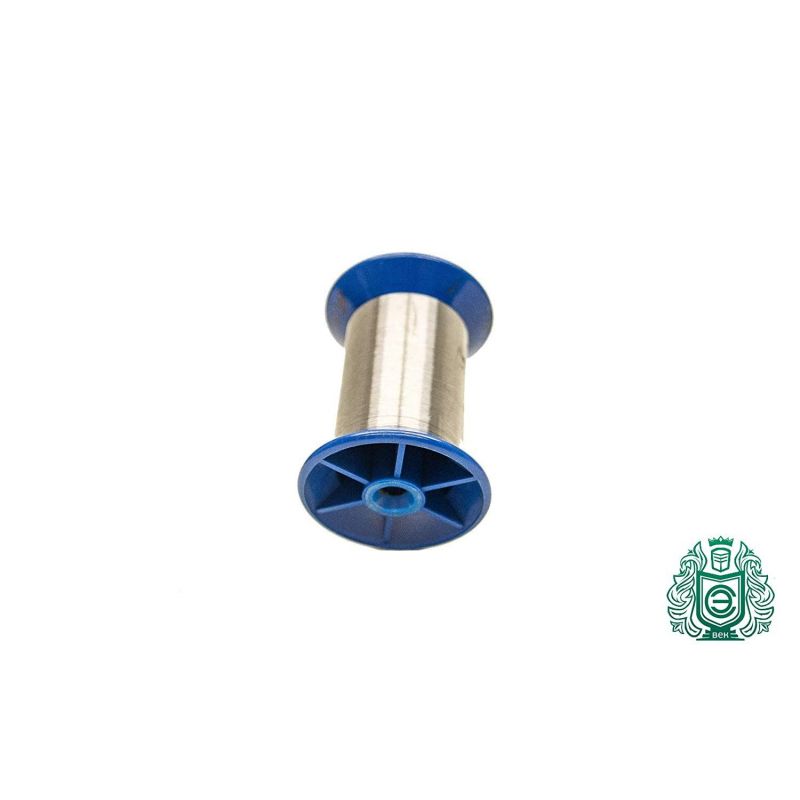  
Stainless steel wire Ø0.05-3mm binding wire 1.4301 garden wire 304 craft wire 1-200 meters
Stainless steel wire Ø0.05-3mm binding wire 1.4301 garden wire 304 craft wire 1-200 meters
ATTENTION! The wire is shipped either on another spool or wound in a roll. If you would like a reel, please contact us - we will send the wire on reel for an additional charge. The photo shows spools with 2-3 kg of wire.
Do you need other steel quality or dimensions? Please write to us. Our sales team makes an offer from stock program or delivery program :)
Production time - none. Already in stock.
Shipping preparation - 2-3 working days.
Delivery time - depending on the parcel service. Look at the faq please.
Austenitic stainless nickel-chromium steel is used in the production of stainless steel wire. This is acid-resistant and has a low carbon content. This makes wire especially very resistant to corrosion. In addition, this wire is easy to shape, can be used up to 600 ° C and is easy to process (e.g. polish).
Stainless steel wire is offered in our online shop. Visit it and familiarize yourself with our prices and offers.
Stainless steel wire has a high-quality appearance and is used to manufacture jewelry and art objects. Good mechanical properties combined with excellent corrosion resistance make this wire indispensable:
in the food industry;
in vehicle construction;
for jewelry and works of art;
in beverage production;
in architecture;
in sanitary facilities.
VA wire has the following characteristics:
excellent corrosion and acid resistance;
usable up to 600 ° C;
easy to shape and polish;
visually attractive;
well suited for low temperature applications.
Buy V2A wire from a reliable supplier Evek GmbH. We deliver your order quickly and without delay. For further questions we are happy to help you.
Edelstahl, Draht, Bindedraht
Data sheet
Type

wire

material

stainless steel

operation area

Food industry, vehicle construction, jewelry and works of art, beverage production, architecture, sanitary facilities

Material number

1.4301

US

S30400

AISI

304

density

7.9 kg / dm³

Melting point

1420-1470 ° C

Thermal conductivity

15 W / (m K)

Electrical resistance

0.73 Ω mm² / m
Specific References
ean13

4066435275082
No customer reviews for the moment.