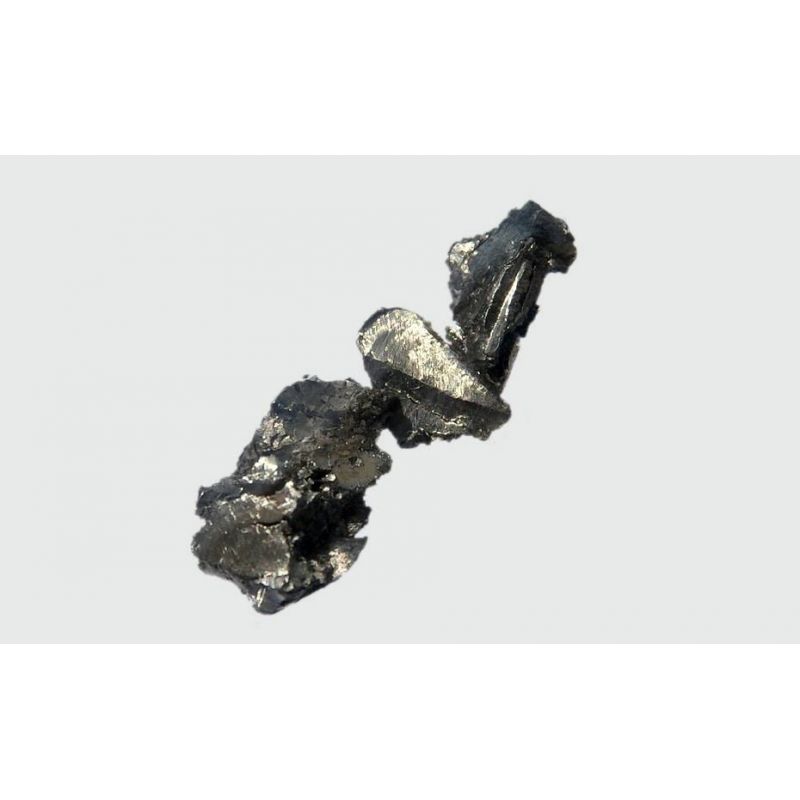  
Praseodymium metal 99.9% pure metal metal element Pr Element 59 praseodymium
Praseodymium metal 99.9% pure metal metal element Pr Element 59 praseodymium
Weight tolerance can be up to +/- 2%
Do you need other steel quality or dimensions? Please write to us. Our sales team makes an offer from stock program or delivery program :)
Production time - none. Already in stock.
Shipping preparation - 2-3 working days.
Delivery time - depending on the parcel service. Look at the faq please.
Praseodymium is a rarely occurring metal from the group of lanthanides. This metal is soft and paramagnetic. It can exist in two modifications: α-praseodymium, and at 798 ° C - β-praseodymium. In air it forms green oxide hydrates. Praseodymium reacts with water with the formation of hydrogen to form praseodymium hydroxide. In addition to oxides, the metal also forms other compounds such as halides and binary compounds. Natural praseodymium has only one stable isotope ¹⁴¹Pr.
Praseodymium price is always up to date in the Evek GmbH online shop. We offer high quality metal products and stand for the high quality of our products.
Praseodymium is rarely used. It is used in magnesium alloys in aircraft construction (production of aircraft engines). Strong permanent magnets are made from cobalt-praseodymium-iron alloys. Praseodymium is also used to color glass and enamel. Since green protective glasses absorb the UV light, they are used for welding.
Praseodymium is used:
in aircraft construction (aircraft engines);
for the production of strong permanent magnets;
for coloring glass and enamel;
for protective glasses when welding.
Praseodymium is characterized by:
Paramagnetism;
can exist in two modifications;
can form various connections;
is somewhat resistant to corrosion.
Praseodymium can easily be bought from Evek GmbH. As a reliable supplier of praseodymium, we ensure fast deliveries and thus your satisfaction.
Data sheet
Type

granules

material

Praseodymium

symbol

Pr

Atomic number

59

purity

99.9%

operation area

Aircraft construction (aircraft engines); Manufacture of strong permanent magnets; Coloring of glass and enamel; Protective glasses when welding

density

6.475 g / cm³

Melting point

935 ° C

Thermal conductivity

12.5 W / (m K)

Electrical conductivity

1.486 · 10⁶ S / m
No customer reviews for the moment.