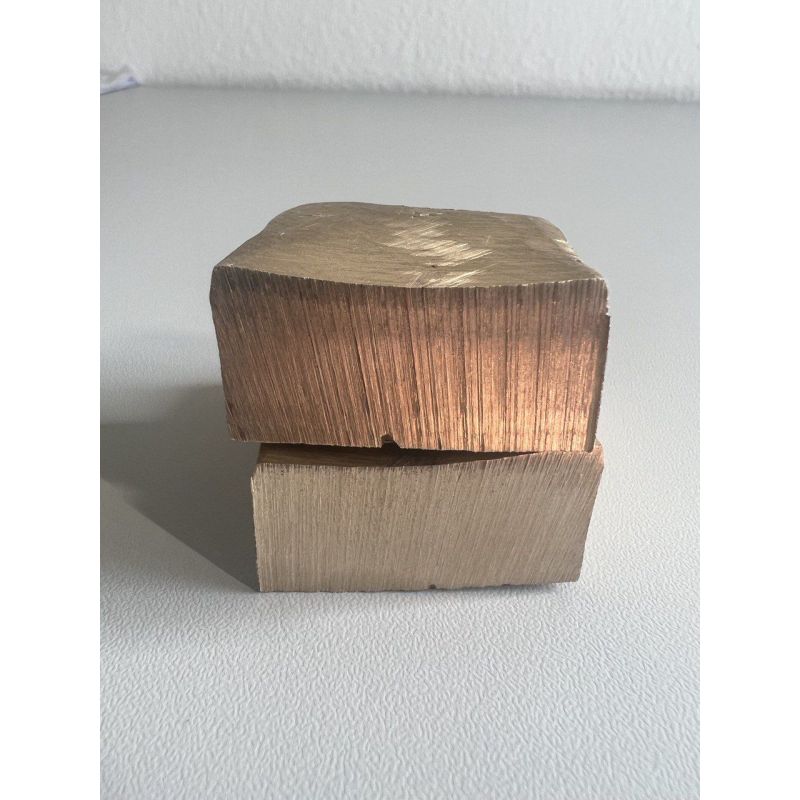  
Brass bars 99.9% precious metal brass Brass Gold metal pure brass 25gr-5kg
Brass bars 99.9% precious metal brass Brass Gold metal pure brass 25gr-5kg
100% no China imports (pay attention to high price differences)
Our products are mostly made in Germany
High quality at best prices.
TOP rating & service
Length tolerance +/-2mm
Technical specifications:
Brand:
auremo
Manufacturing Country And Region:
Germany
Manufacturer number:
Not applicable
Type:
bars
Material:
Brass
Norm classifications:
Material number:
2.0401
EN12164:
CuZn39Pb3
DIN:
Ms58
Description:
Ms58 is primarily used where machining and machining is required. Fittings, molded parts of all kinds, watch parts, parts for electrical engineering and general mechanical engineering, screws, nuts, valve bodies.
Further information:
Density at 20 °C 8.47 g/cm3
Thermal expansion coefficient 20-100 °C 19.3 [10-6 1/K]
Thermal expansion coefficient 20–800 °C 14.7 [10-6 1/K]
Thermal conductivity at 20 °C 123 [W/m K]
Electrical conductivity at 20 °C 15 [MS/m]
No customer reviews for the moment.