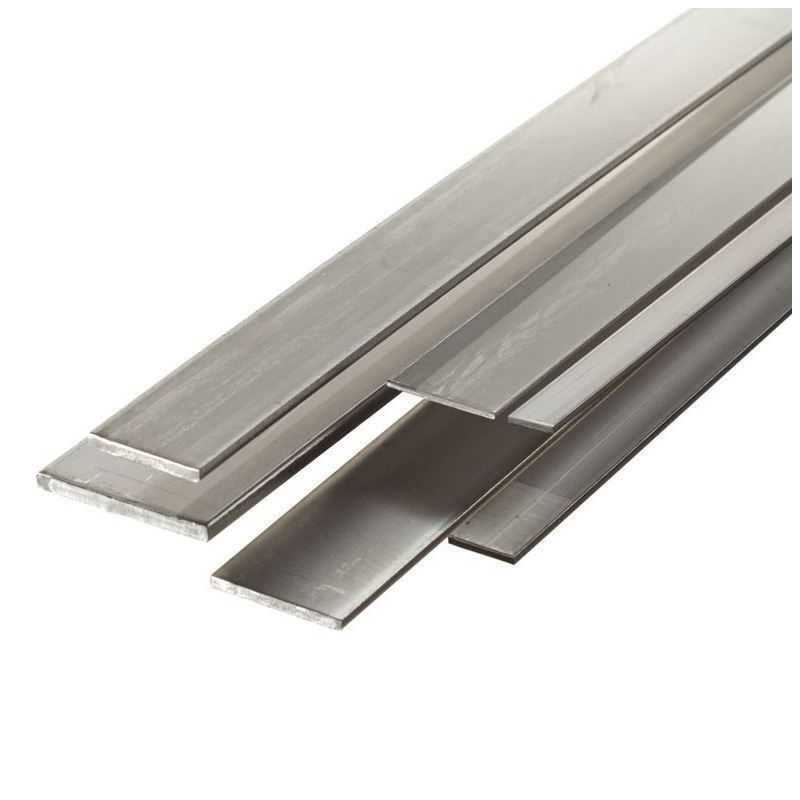  
Steel flat bar 30x2mm-90x5mm strips of sheet metal cut to 0.5 to 2 meters
Size: 30x2-90x5mm; Length: from 0.5m to 2m.
Areas of application: construction (various constructions & fastening materials); Mechanical engineering (various parts); Manufacture of angles and profiles; as earthing.
If your desired length / width is not listed, select the next largest length / width. Leave a comment on your order with the length / width you want. We cut to your dimensions.
Dimension tolerances: +/- 2mm.
Didn't find the sizes you wanted? Just contact us! We are happy to help you with your request.
Notice! The flat bars are cut from sheet metal or a plate.
For the width and length of a sheet metal blank, the tolerance is +/- 2mm.
---
100% no China imports (watch out for high price differences)
Our products are mostly made in Germany
High quality at the best prices.
TOP rating & service
Technical specifications:
Brand:
Evek
Country and Region of Production:
Germany
Manufacturer number:
Not applicable
Type:
Flat bar
Material:
steel
Standard classifications:
Material number:
1.0038
EN 10025-2:
S235JR
Description:
S235 - European designation for unalloyed structural steel of normal quality, corresponds to the international standard EN10025. The designation S235 is often found in the technical literature, the letter "S" referring to steel and the index "235" indicating the yield strength in MPa. S235 steel meets building code requirements and is widely used in the construction and other industries, as well as in business.
Areas of application:
S235 steel is used for the production of thick and thin sheets, corners, channels, squares, square beams, circles. It is used in:
Weldments, frames
Bridge building
Create overlaps with long spans
Manufacture of parts, mechanisms, components for mechanical engineering, machine tools
Manufacture of laboratory and weighing equipment
Creation of oil and gas platforms
Production of agricultural machinery
Pumping equipment, manufacture of fans
Construction of houses, farms, hangars
Manufacture of fasteners, fittings
Manufacture of fences, arbors, sheds, balconies
Further information:
| | |
| --- | --- |
| Corrosion Resistance: | Good |
| Weldability: | Excellent |
| Machinability: | Good |
| Yield strength, min., ReH, MPa: | 235 |
| Tensile strength (temporary tensile strength), min., Rm, MPa | 360-500 |
| Elongation, min%: | 25th |
| Brinell hardness, HB max: | 170 |
Special features:
Welding S235 steel does not require any special conditions and is not allowed in any way, both in industrial plants and on outdoor construction sites. Thanks to electroslag, contact points, automatic or manual arc welding, complex and simple metal structures are created without preheating and heat treatment. Welding Art. C235 does not provoke the appearance of cracks, hair in the area of the seam. Forging the S235 is no different. The metal is heated to a certain temperature and adjusted to the parameters and dimensions necessary to output and exit.
b - width
I - length
->
No customer reviews for the moment.